What is special about Prairie Pride BBQ Catering Service?
We specialize in outdoor catering!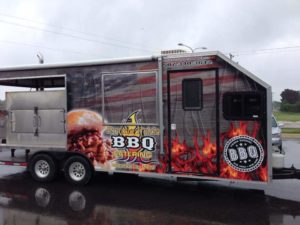 Contact Paul, by text at: 507 340-3612  or email @:  phubmer03@gmail.com
Are you looking for an "Award Winning" BBQ meal or fresh smoked shredded pork for your company picnic, wedding reception, town celebration, or special event?
We can serve any size group. We use our delicious "Award Winning" BBQ recipes and talents to make your event a memorable one.  Price ranges from $9-$17 per plate.  Please go to our link for more information!
Contact Paul, the pitmaster, with your questions directly.
 Call or text 507 340 3612
email Paul at:  phubmer03@gmail.com with questions and date availability today!
** Click here!** BBQ CATERING Menu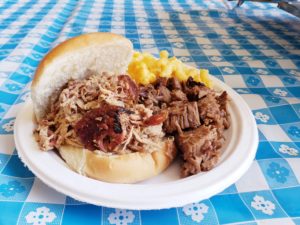 **Click Here!**BBQ Ala Cart Menu
Prairie Pride uses natural pork, raised on our farm in southern MN. It is USDA inspected. The fresh pork shoulder roasts are then marinated with our special BBQ seasoning overnight. We slow smoke the pork over maple wood in our smoker for up to 12 hours. The meat is then shredded into bite size pieces. The maple wood flavor penetrates the meat for a smoky sweet BBQ flavor. We provide our Blackberry Blaze BBQ Sauce/Chile Chipotle as the perfect condiment to BBQ'd pork. This is served on only FRESH bakery buns, baked daily.
A Barbecue would not be complete without beans! Our 7 ingredient smoked beans are made with only fresh ingredients, not warmed over! This secret recipe is a hit with even the non-traditional bean eaters! Nor would a summer picnic be complete without creamy coleslaw and a super potato salad. We top off the menu with a large kosher pickle spear. This meal is served on a heavy recycled sugarcane plate, with heavy plastic silverware and thick napkins (provided). Buffet style service lasts for an hour. The leftovers are yours if you can refrigerate.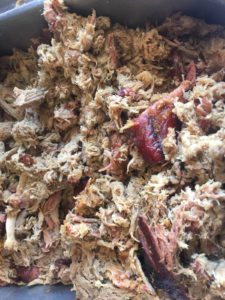 Testimonials:
"Dear Paul,   Thank you so much for catering our wedding!  All of our guests 
LOVED

the food and we've recieved so many compliments! We heard a lot of "this is the best wedding food ever!!" We're sending everyone your way! Thank you for the attention to detail and excellent food!! Leftovers are gone=). With grateful hearts, love, Taylor and Heather Hibbing" July, 2016  Pemberton, MN
"Prairie Pride Team-     Thank You so much for catering our wedding! You did an awesome job and everyone gave great feedback. i hope your family has a happy holiday season. Love, lance & Caitlin"  – 2016 Medford, MN
"Thanks Paul!   You did an awesome job!  Everyone loved the food!!  We couldn't be happier with the way things turned out!          Thanks again! Gary and Barb" June 2016 Waseca, MN
"Paul and crew- Thanks for all you did to make Allyse & Matt's day a success. We had many compliments on the food. And your service of cleaning was most helpful. God bless- Paul and Virginia"                     June 2016  Mankato, MN